Argentina says a sound detected in the search for a missing submarine with 44 crew members on board is consistent with a non-nuclear explosion.
Navy spokesman Enrique Balbi said the relatives of the crew have been informed and that the search will continue until there is full certainty about the fate of the ARA San Juan.
Ships and planes have returned to a search area to check on the noise that experts say could provide a clue to the vessel's location.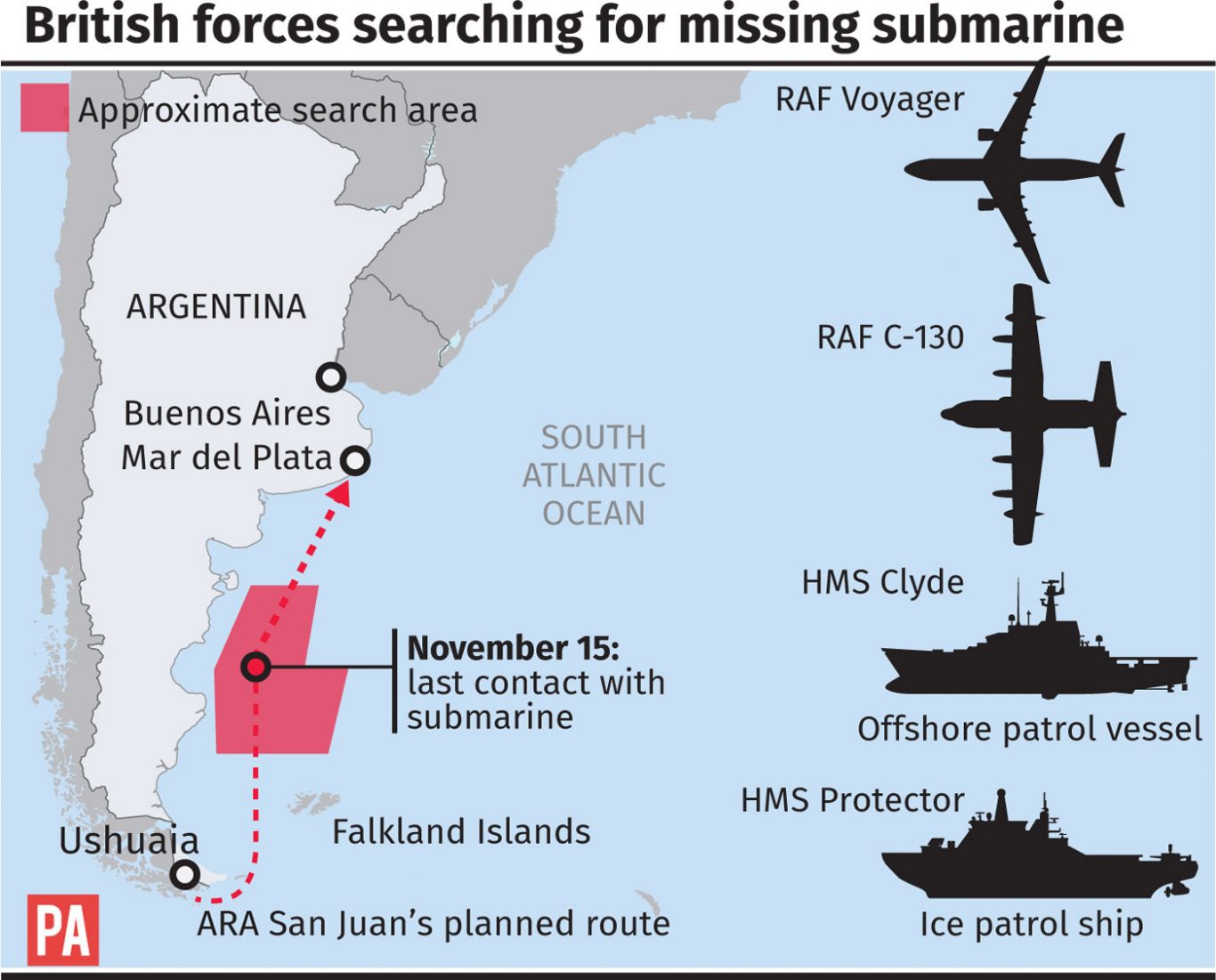 US and specialist agencies say the "hydro-acoustic anomaly" was produced just hours after the navy lost contact with the submarine on November 15.
Experts worry that if the ARA San Juan is intact but submerged, its crew might have only enough oxygen to last seven to 10 days.
Mr Balbi said there was no sign the explosion might be linked to any attack on the sub.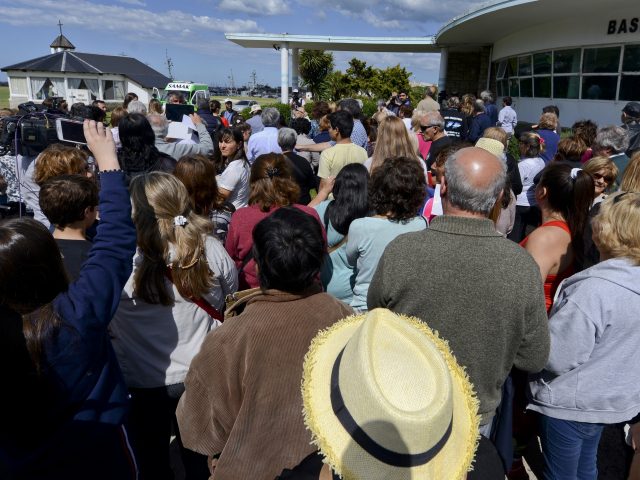 He added that Argentine navy ships as well as a US P-8 Poseidon aircraft and a Brazilian air force plane would return to the area to check out the sound, which originated about 30 miles north of the submarine's last registered position.
US Navy Lieutenant Lily Hinz later said the unusual sound detected underwater could not be attributed to marine life or naturally occurring noise in the ocean.
"It was not a whale, and it is not a regularly occurring sound," Ms Hinz said.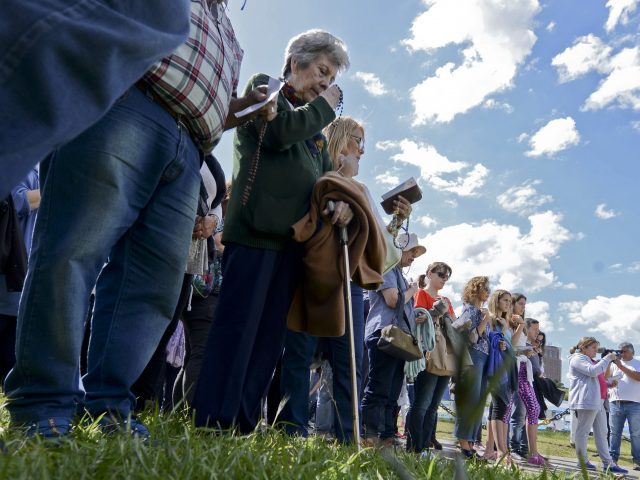 The San Juan, a German-built diesel-electric sub, went missing as it was sailing from the extreme southern port of Ushuaia to the city of Mar del Plata, about 250 miles south-east of Buenos Aires.
More than a dozen airplanes and ships are participating in the multinational search despite stormy weather that has caused waves of more than 20 feet. Search teams are combing an area of some 185,000 square miles, which is roughly the size of Spain.
The US government has sent two P-8 Poseidons, a naval research ship, a submarine rescue chamber and sonar-equipped underwater vehicles. US Navy sailors from the San Diego-based Undersea Rescue Command are also helping with the search.
The UK's Ministry of Defence sent a special airplane with emergency life support pods to join the hunt that includes planes and ships from a dozen nations.