Phoebe Waller-Bridge greeted fans after performing her Fleabag stage show.
The theatre production is the basis for the critically acclaimed TV series that has won actress and writer Waller-Bridge plaudits on both sides of the Atlantic.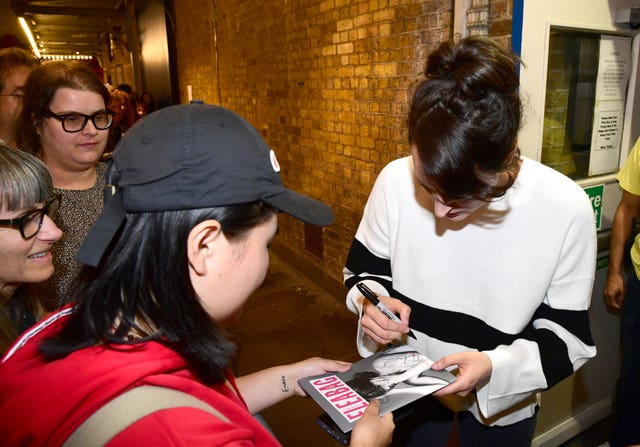 It first previewed in London in 2013 before a successful run at the Edinburgh Festival.
Now, Waller-Bridge has returned to the West End at the Wyndham Theatre and after walking off stage on Thursday signed autographs and posed for selfies with fans.
Like the series, the stage show version of Fleabag follows a young woman through the ups and downs of sex, family and self-obsession.
As well as the stage version, 34-year-old Waller-Bridge is working on a Fleabag book as well as on the upcoming James Bond film, titled No Time To Die.
Waller-Bridge recently revealed she feared her ideas would dry up after Fleabag.
She told the Hollywood Reporter: "The day I wrapped Fleabag, I went to bed thinking, 'I'm never going to have another idea again'."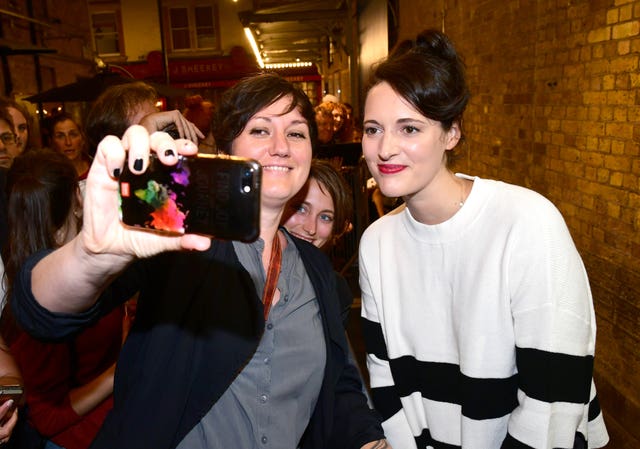 However, the actress, who is also known for award-winning show Killing Eve, said she woke up the next day with "the vision" of a film that she wants to direct.
She also compared Bond to the Killing Eve character Villanelle, who is played by Jodie Comer.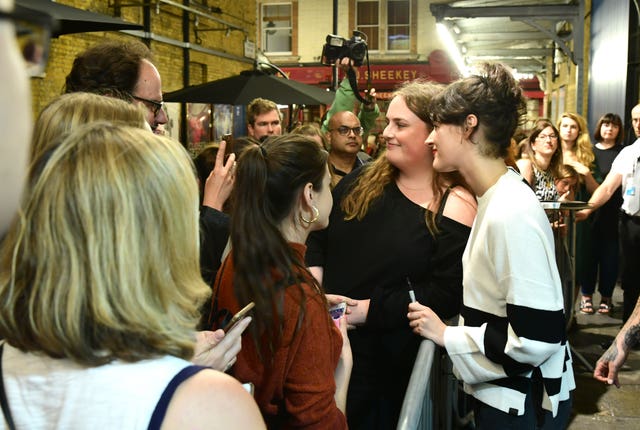 "There's something about James Bond that always intrigued me in a similar way that Villanelle did.
"They live a fantasy! But it's a life none of us would ever want, if we're honest. We don't want to go put a bullet in someone's head, to sleep with people and have martinis.
"It's a kind of fantasy nightmare."
Fleabag runs in the West End until September 14.